Today in Science we looked at what kind of foods are bad for our teeth. We have submerged 3 eggs ( to represent teeth) in a beaker of water, vinegar and fizzy drink. Next week we will see if or how the sugar or acid have reacted with the eggs.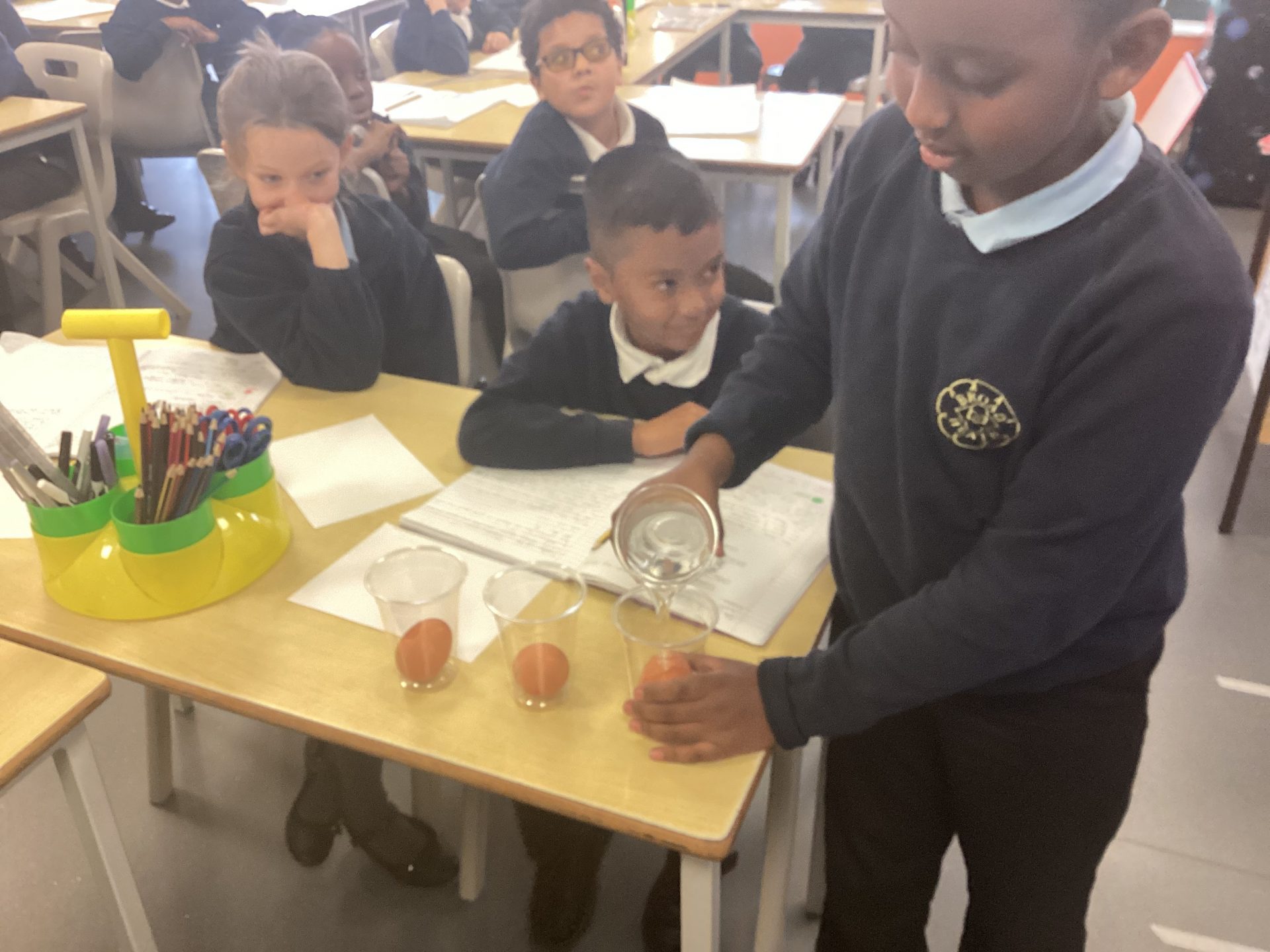 What do you predict will happen? Why?
What kinds of foods are bad for your teeth?
Can you create a poster to promote positive dental hygiene? Bring this to school so we can put it up on display.