The Sky Blues were back with us for one week only – No Room For Racism. They completed a rotation similar to Joy of movement last half term, 1 session will be about Racism in the classroom with Harry and one fitness outside with Dennis.
In the classroom we discussed what racism is. We also looked at actions we need to do if we are racially abused online – screenshot, report, block, show and adult. We watched different videos and learnt all about racism and how to combat it.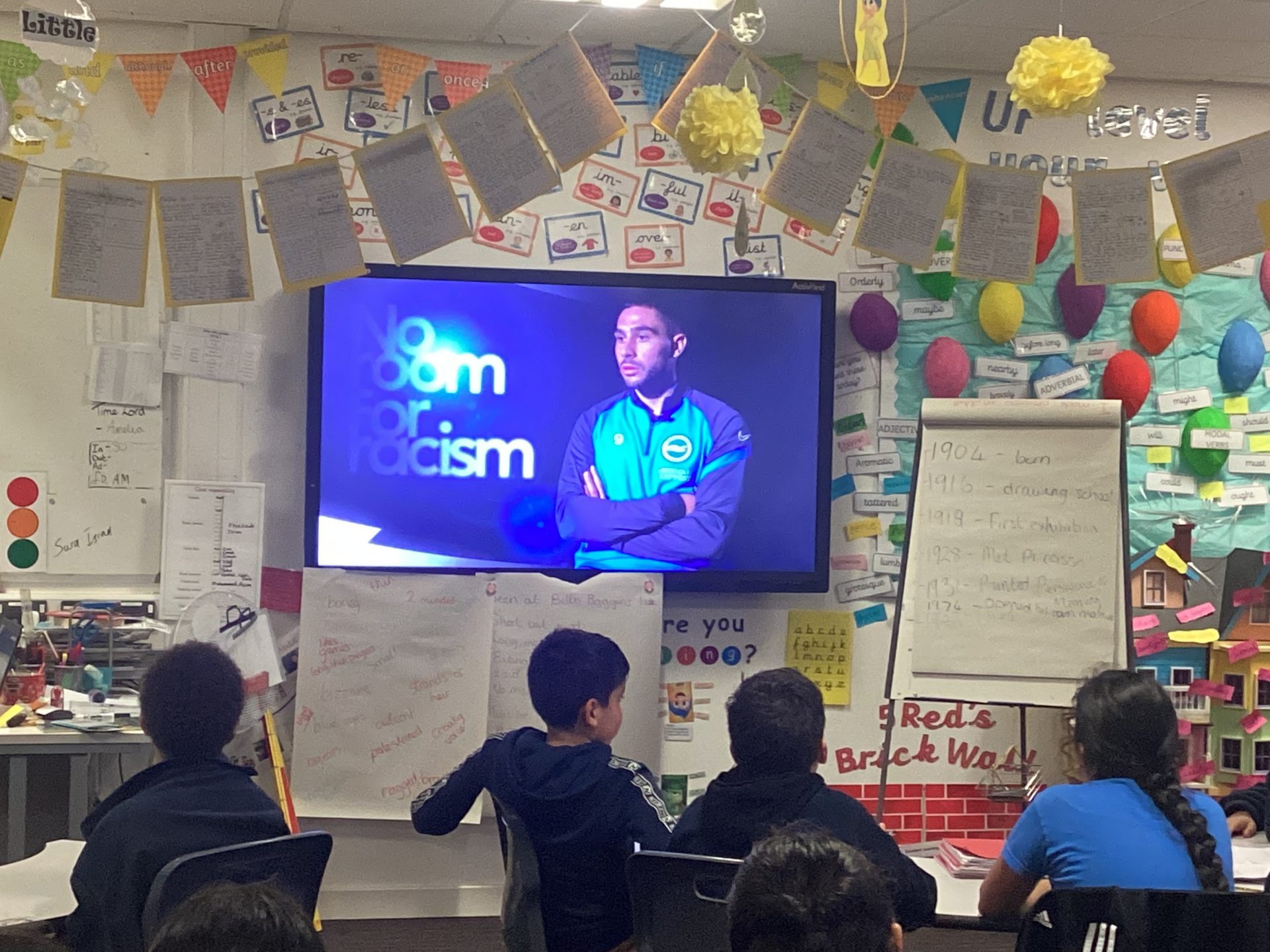 Outside we completed a football tournament. Each team was a different country which was chosen by where some children in our class were born. We then completed the team games together with respect and united no matter what the skin colour, culture, religion or where we were born.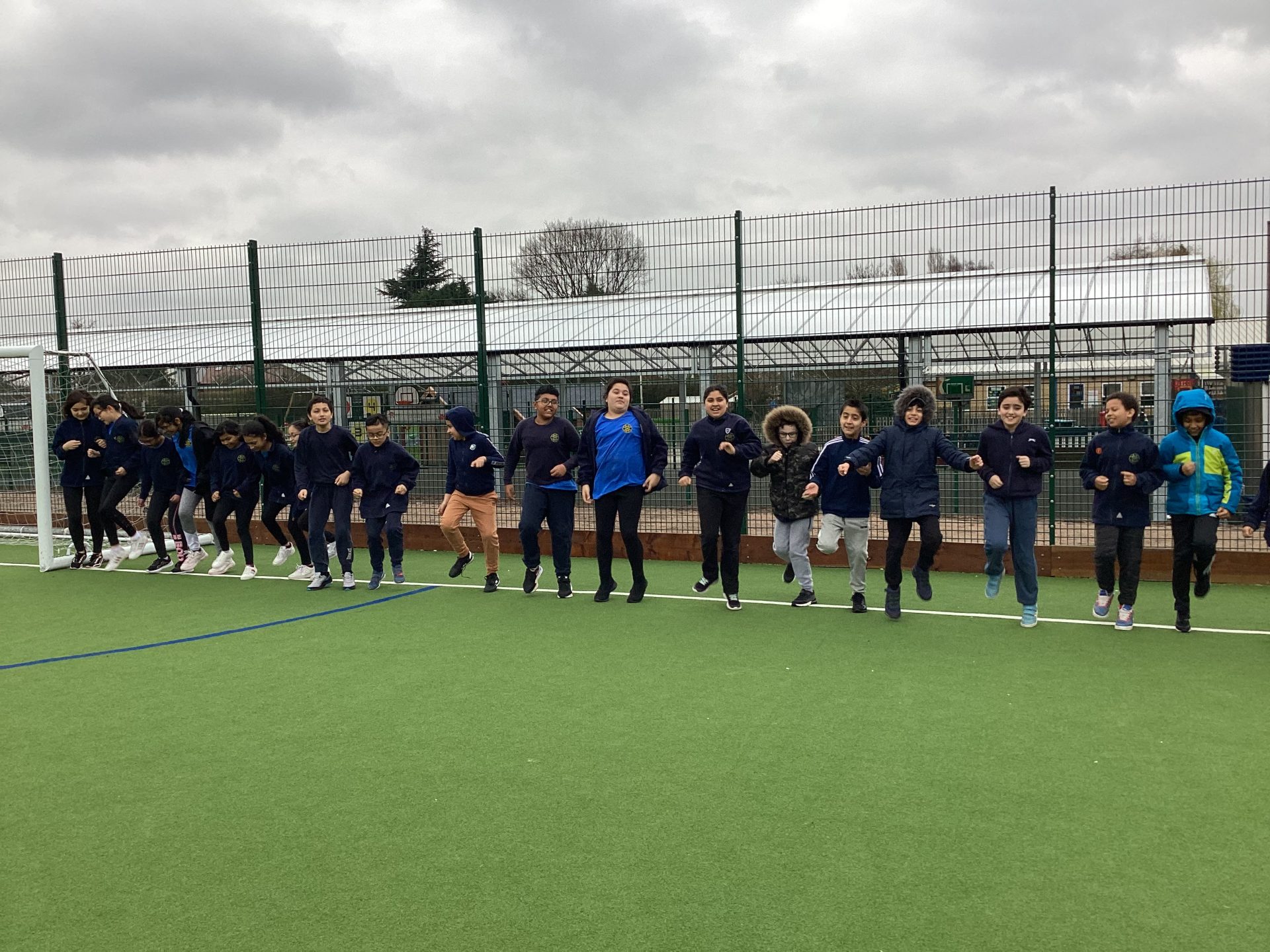 We have then started a poster with the slogan No Room For Racism, which the best 4 posters will win a Coventry City Football Medal.