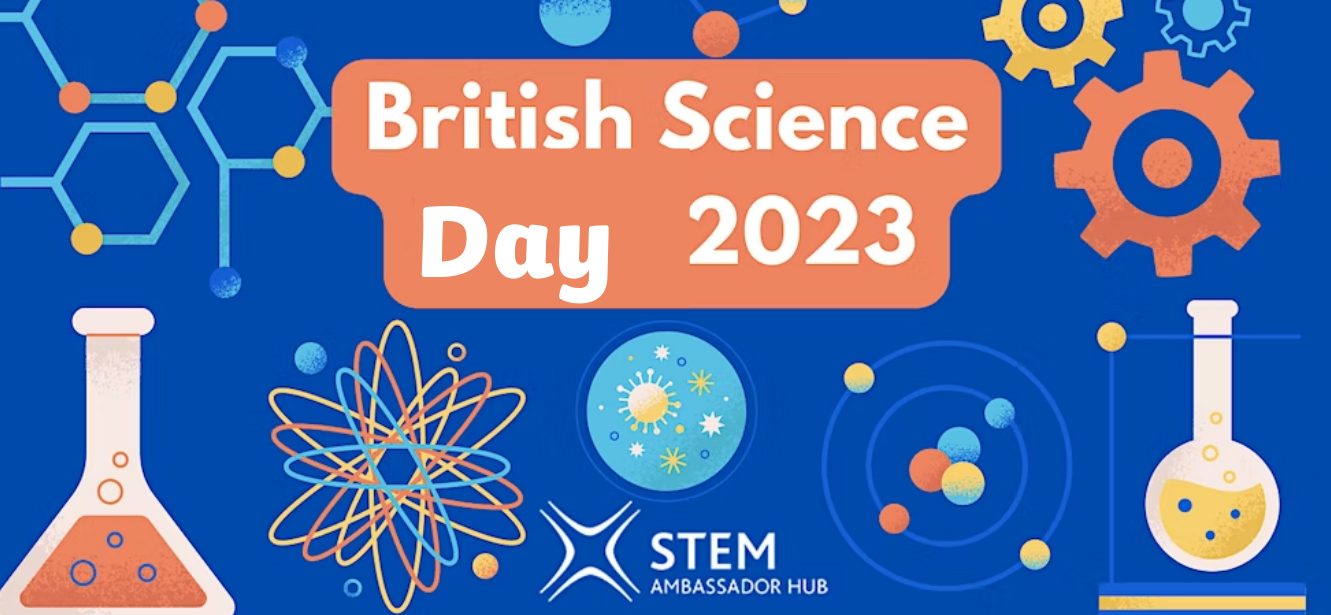 Vocabulary:
Year 1 have been looking at the vocabulary we had previously learnt in our science module "Animal Antics"! We have also learnt new words such as biodiversity, ecosystem and organism. Challenge: can you remember what any of those words mean?
Experiment:
Year 1 have been collecting evidence to answer a question; Is Broad Heath bio diverse? We have been looking and listening out for animals, such as birds and insects. We have also looked for different habitats and signs that animals have visited, such as feathers tracks and even poo. Our results have shown that our biodiversity is good, although it could be improved by having more habitats for amphibians.
Scientist:
We learned about the life of Hamza Yasmin a wildlife presenter. He is most famous for the CBeebies programme 'Let's go for a walk but what other interesting facts did you learn?
Collage:
We have been creating a whole class hedgehog using a variety of different skills. We've used drawing skills to draw round our hands and used cutting skills to cut around our hands. Then we used different mediums to colour including paint, crayons, wax crayons and felt tip pens. We finally put all our work together to make a class collage of a hedgehog.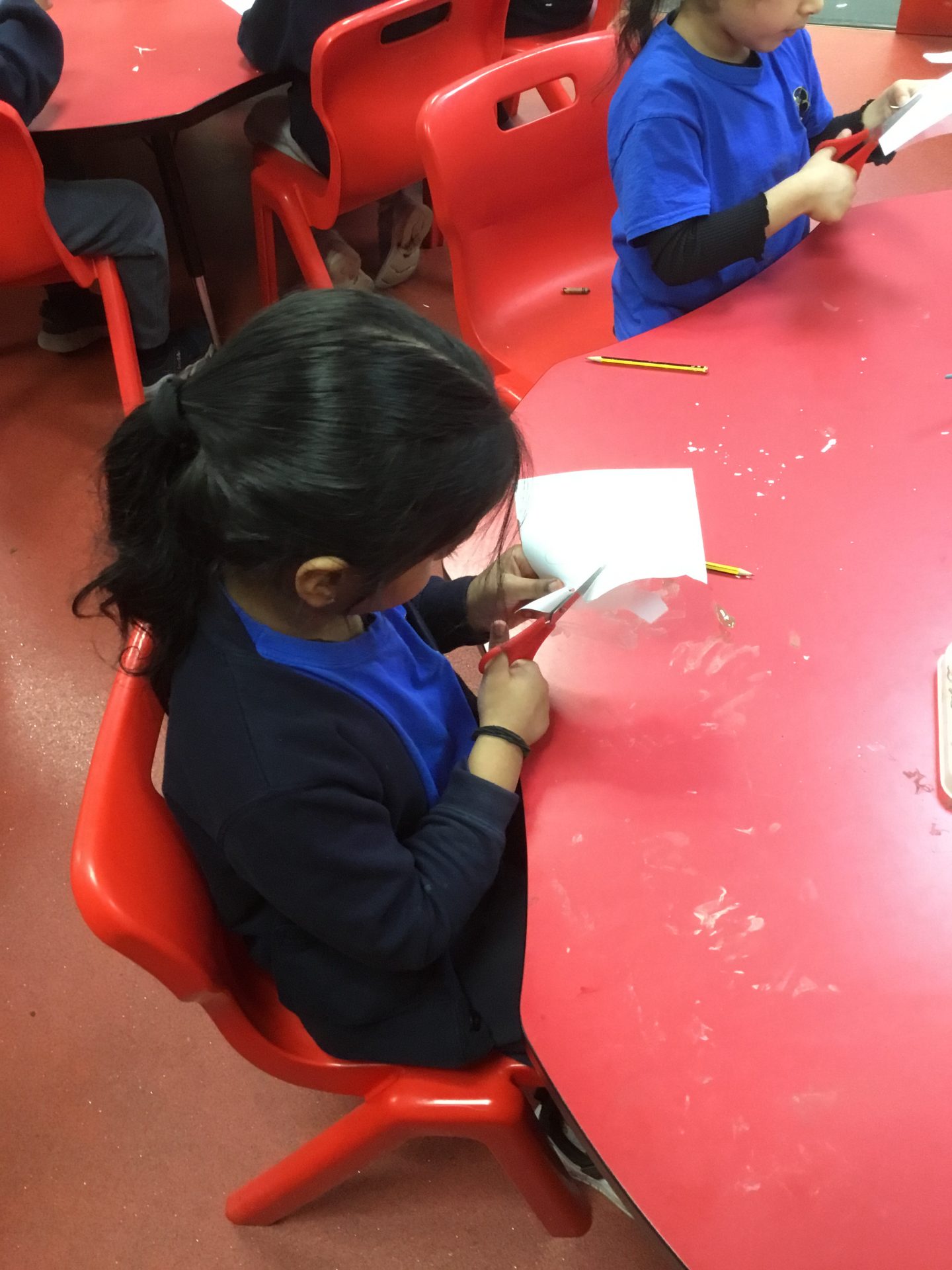 Printing:
This afternoon we conducted an investigation to decide which media works best for water printing. Here is how we got on: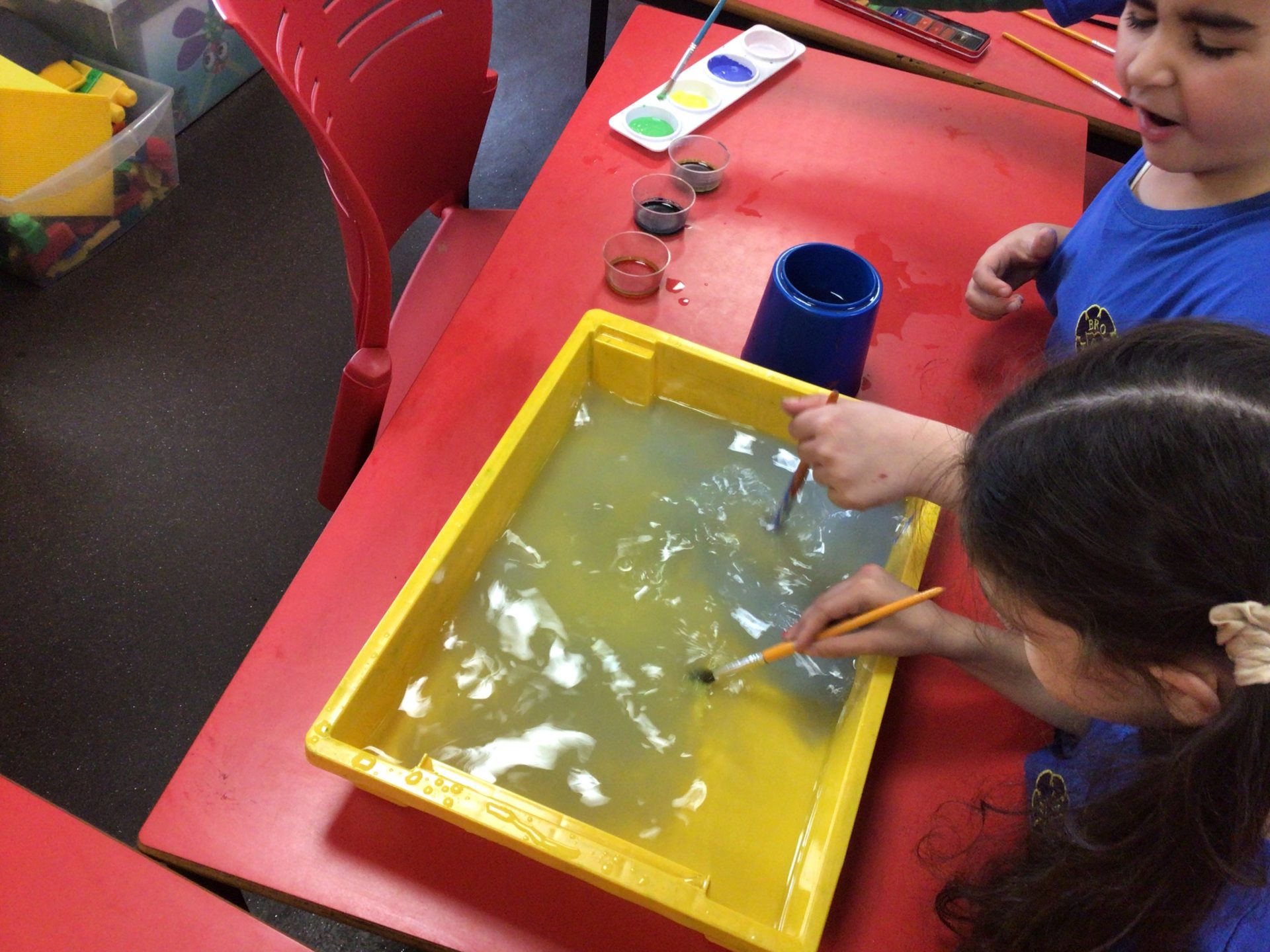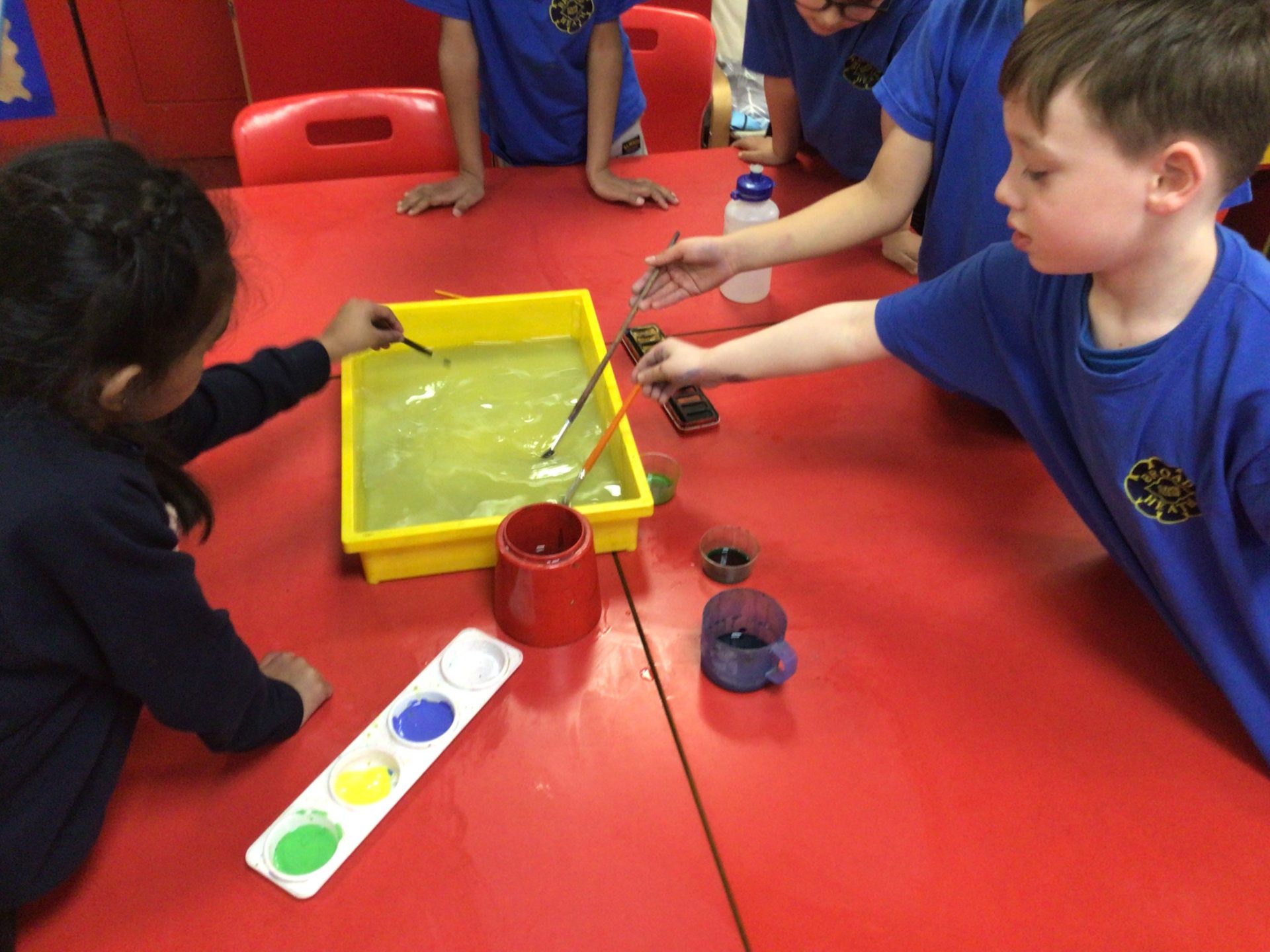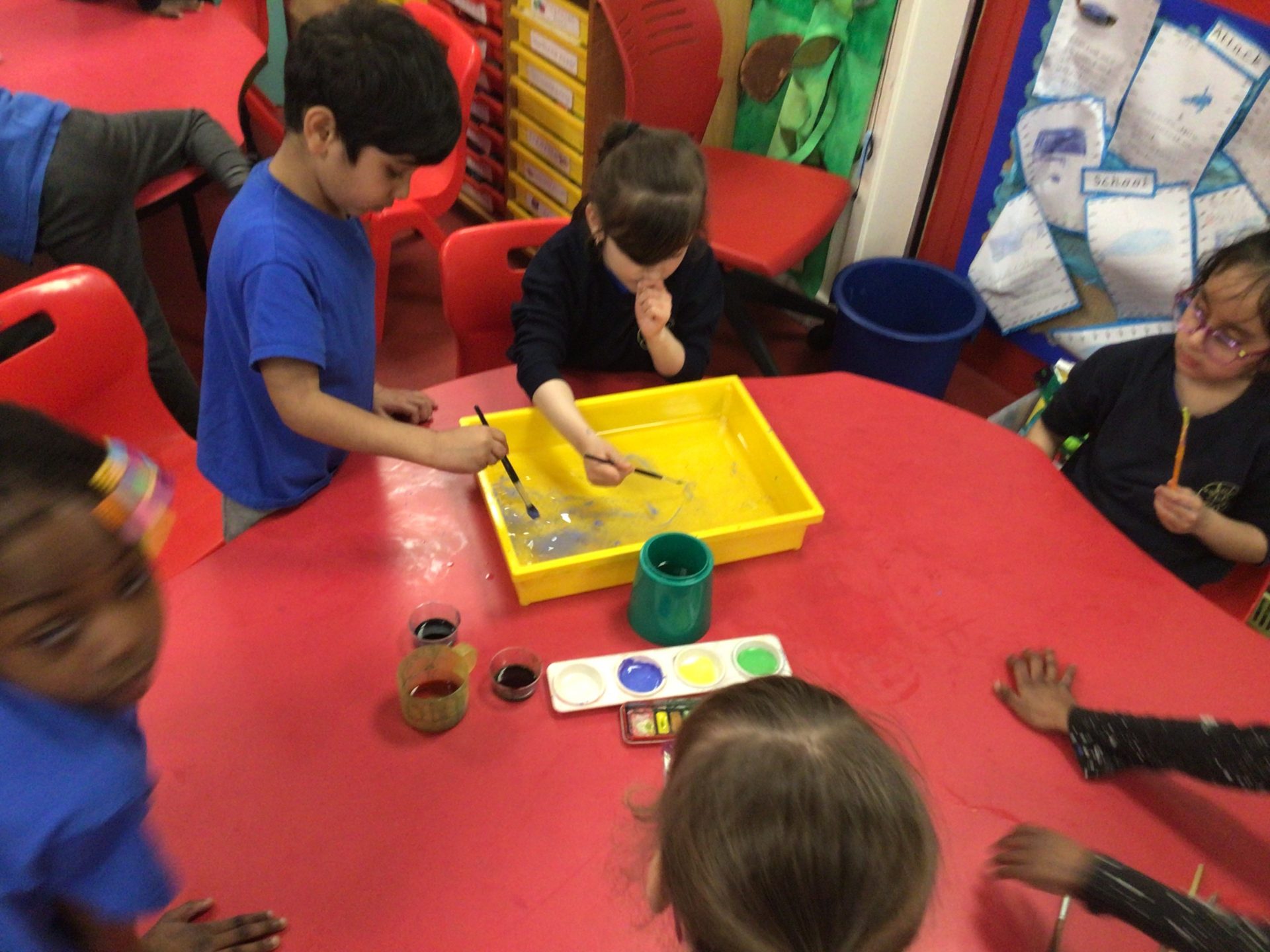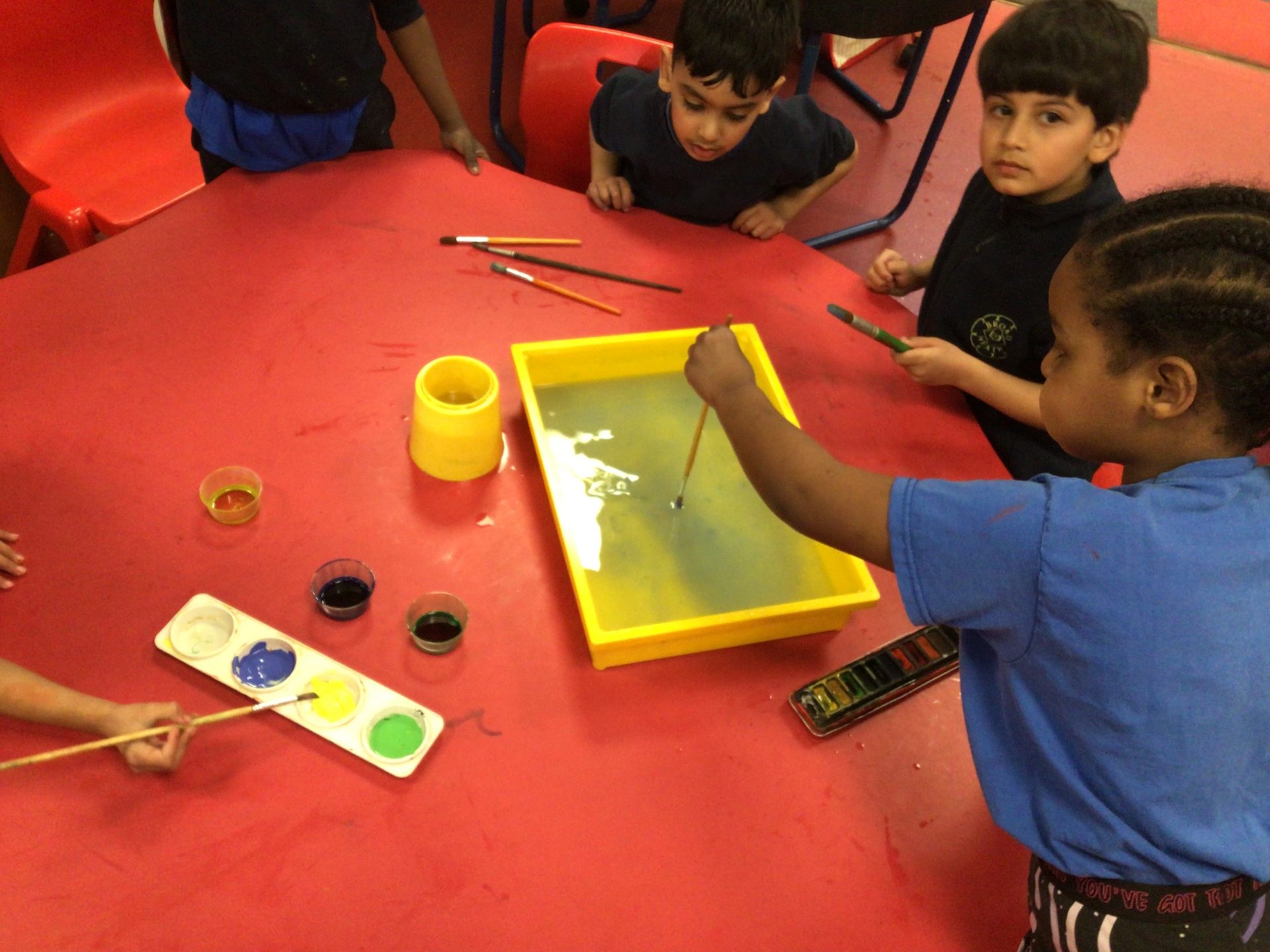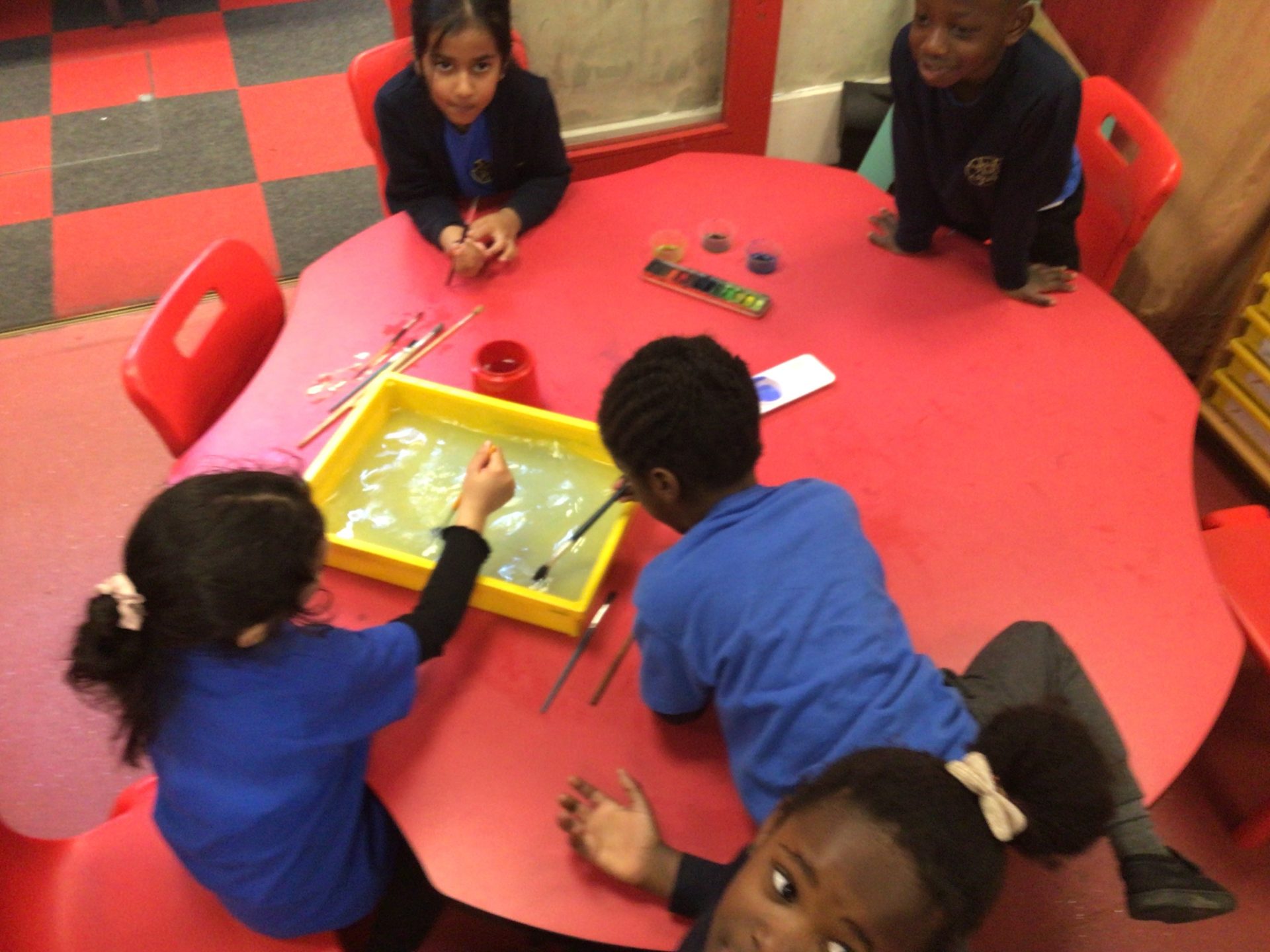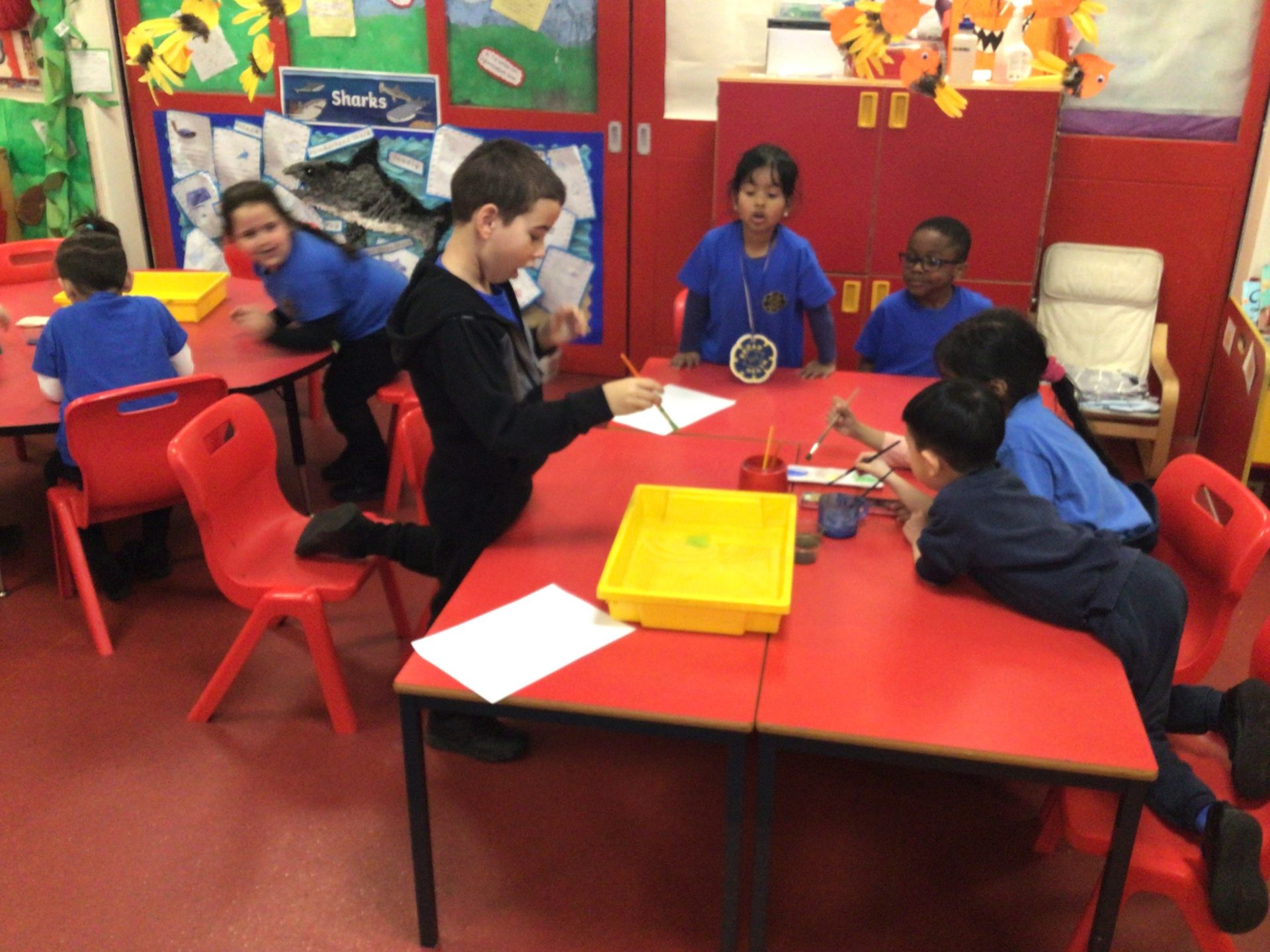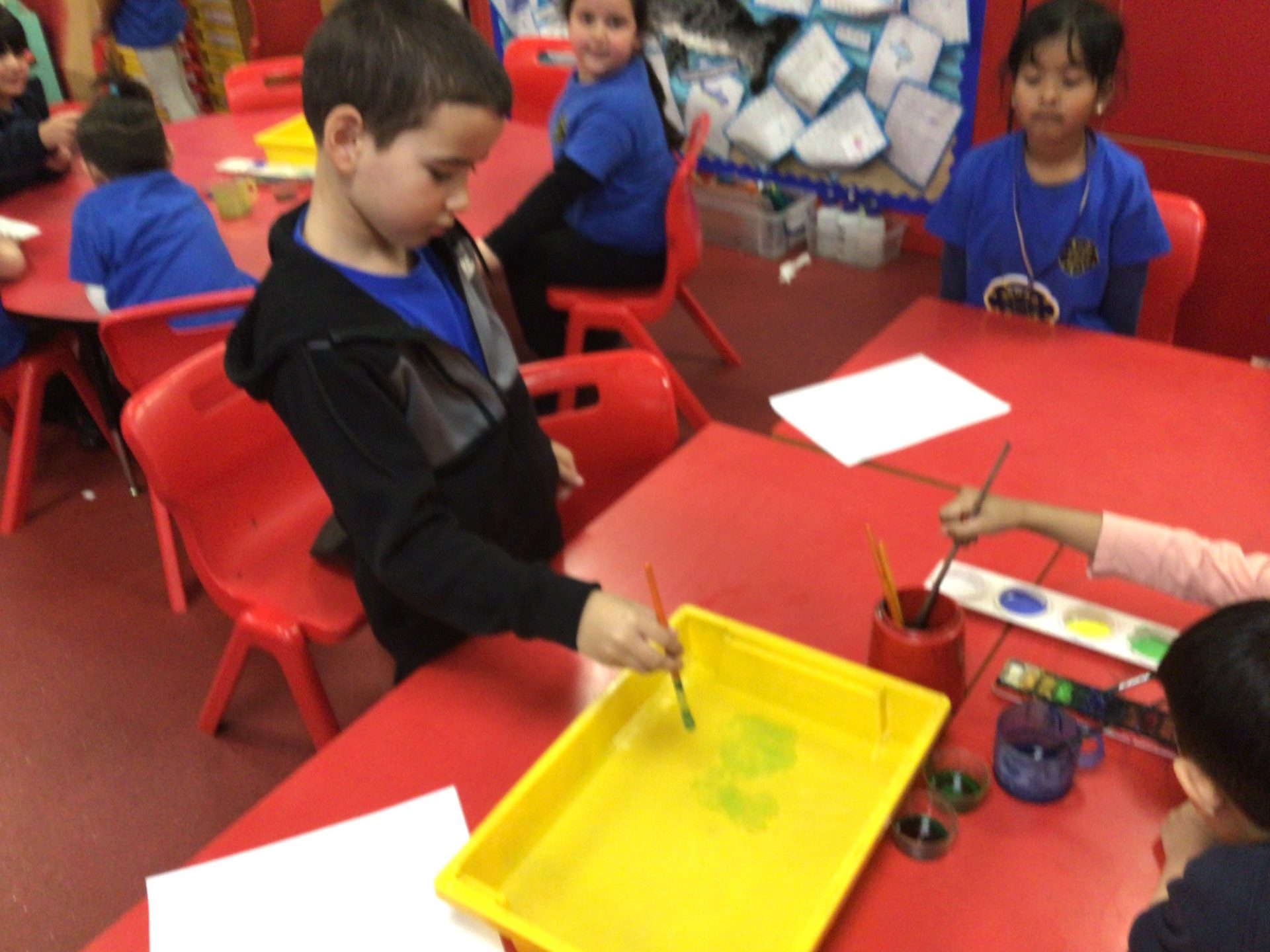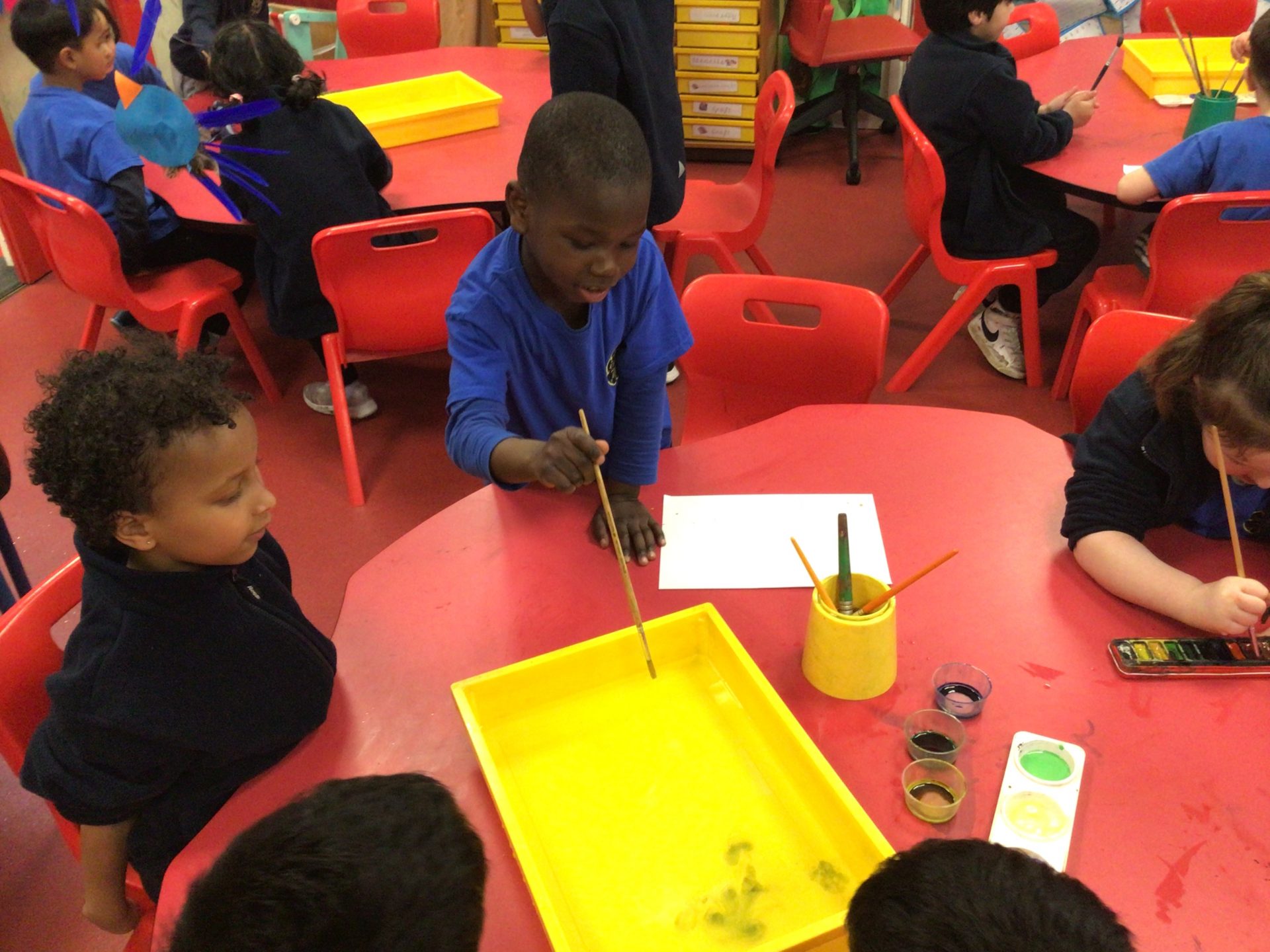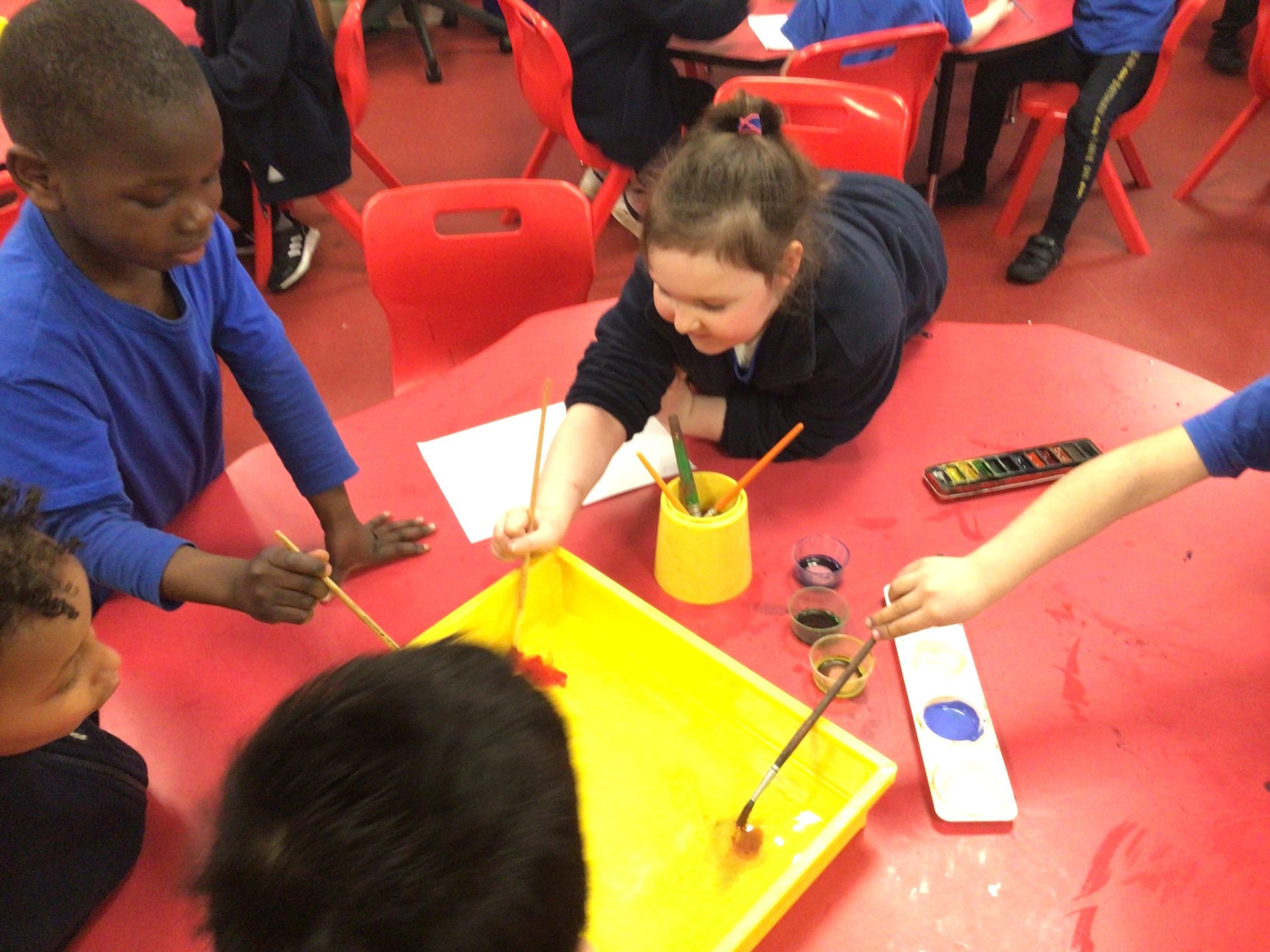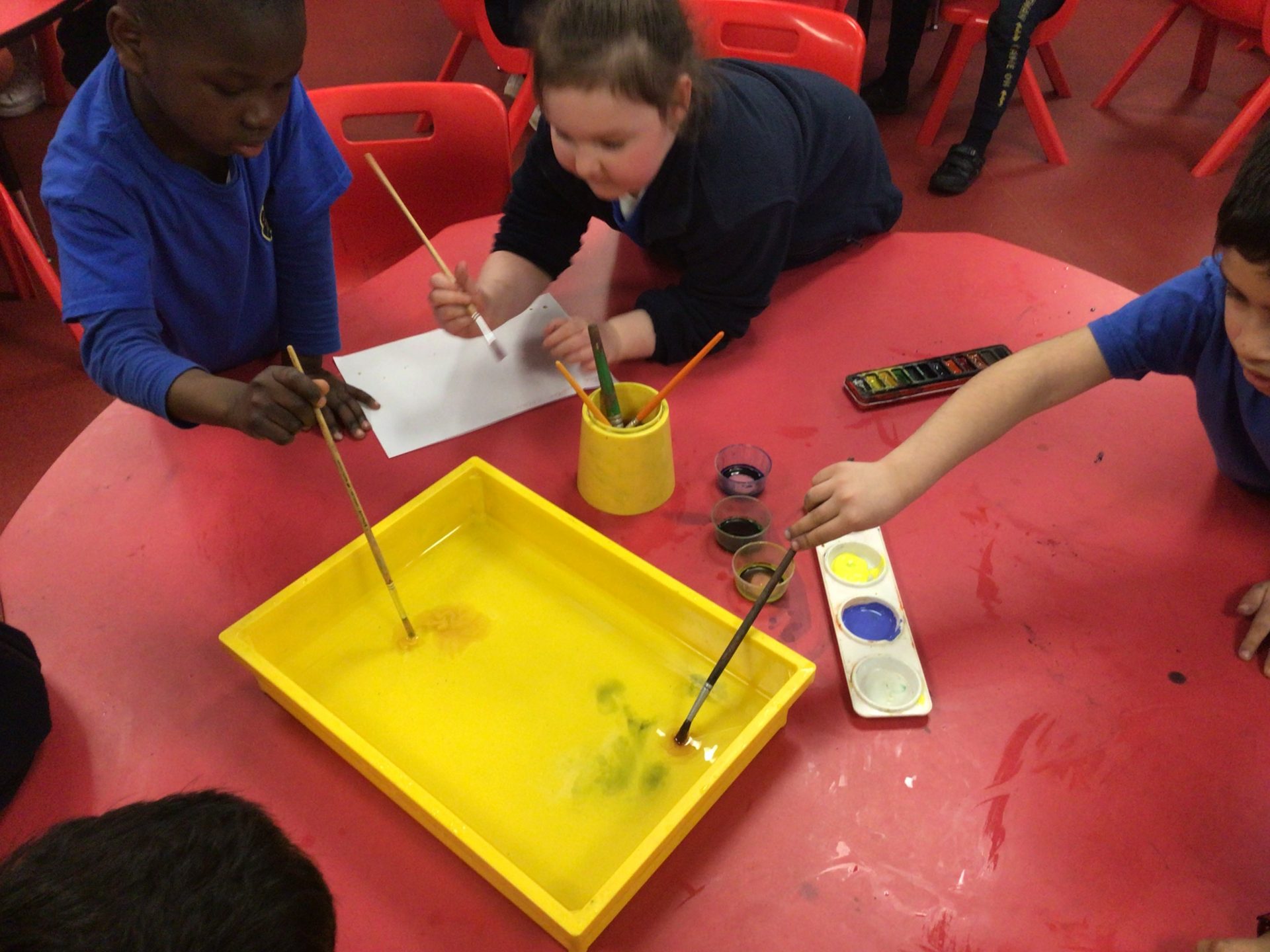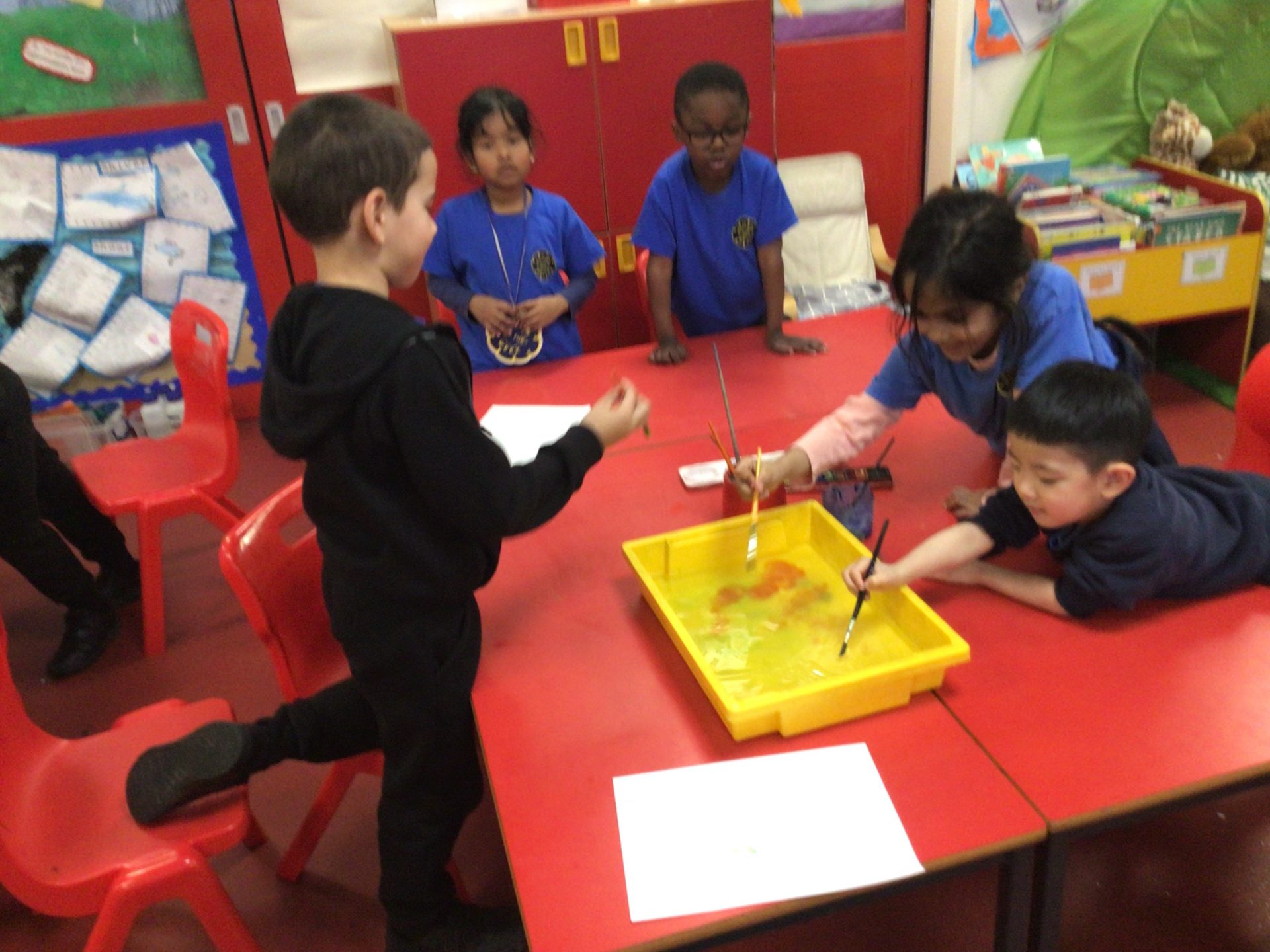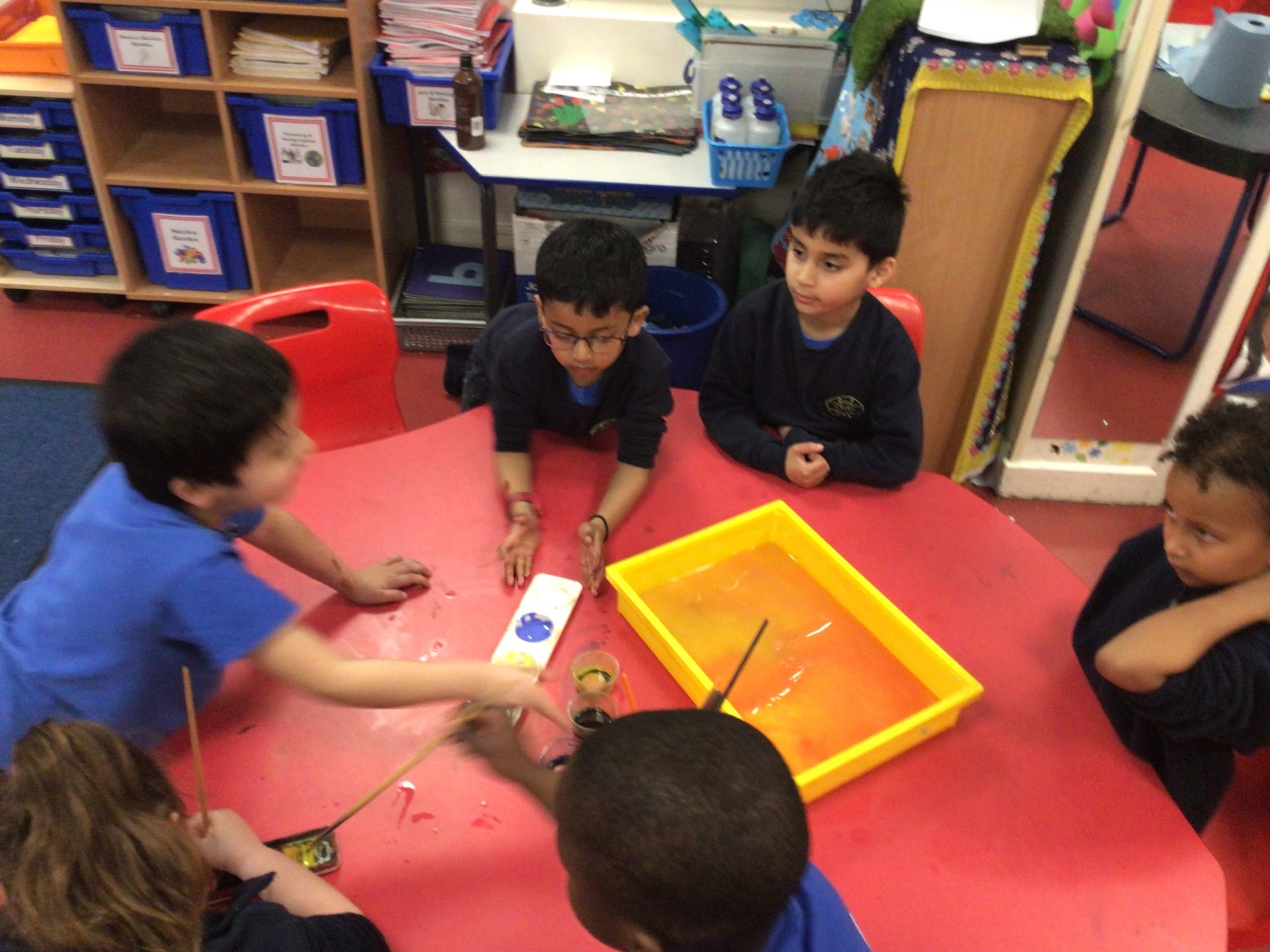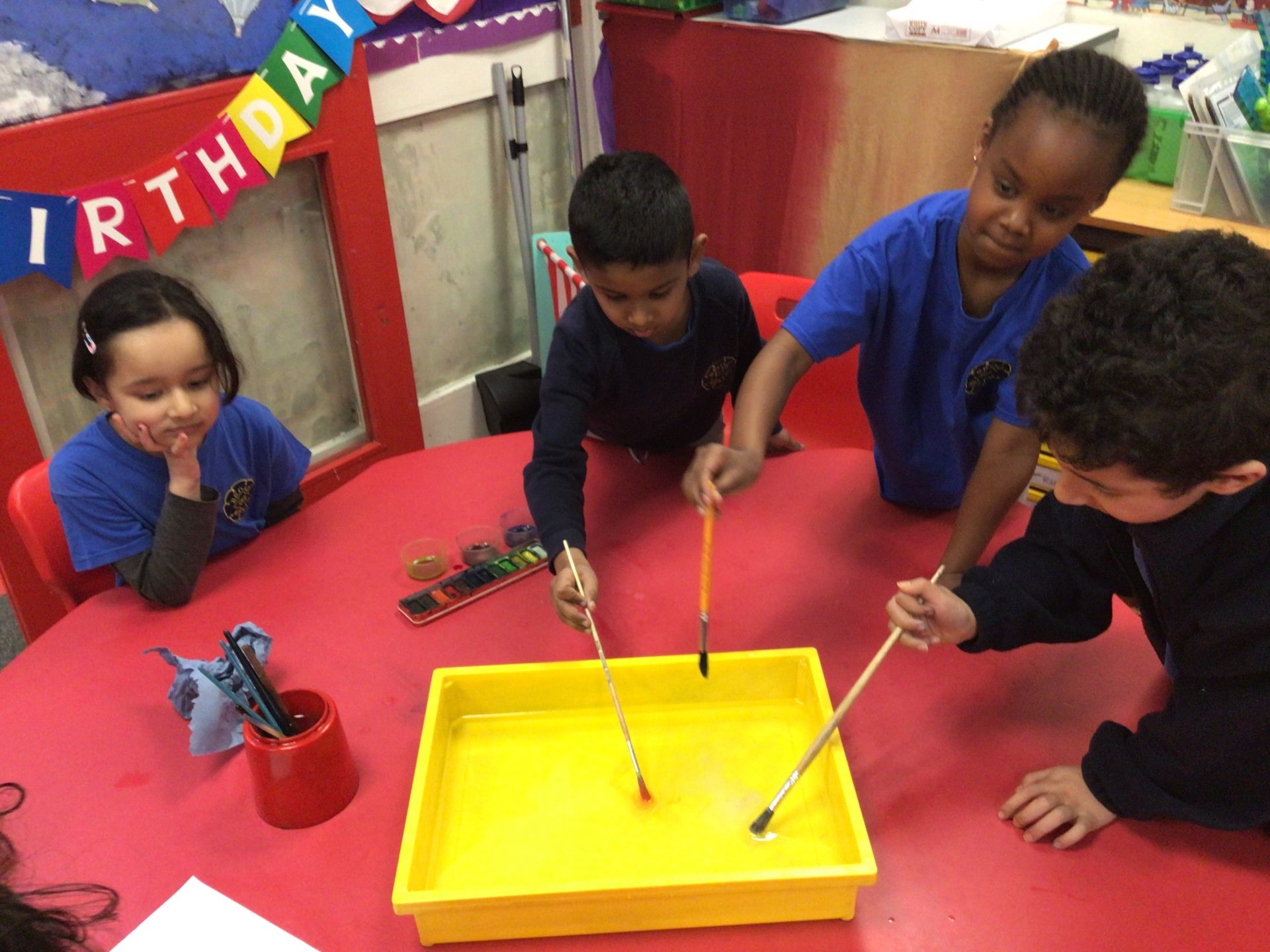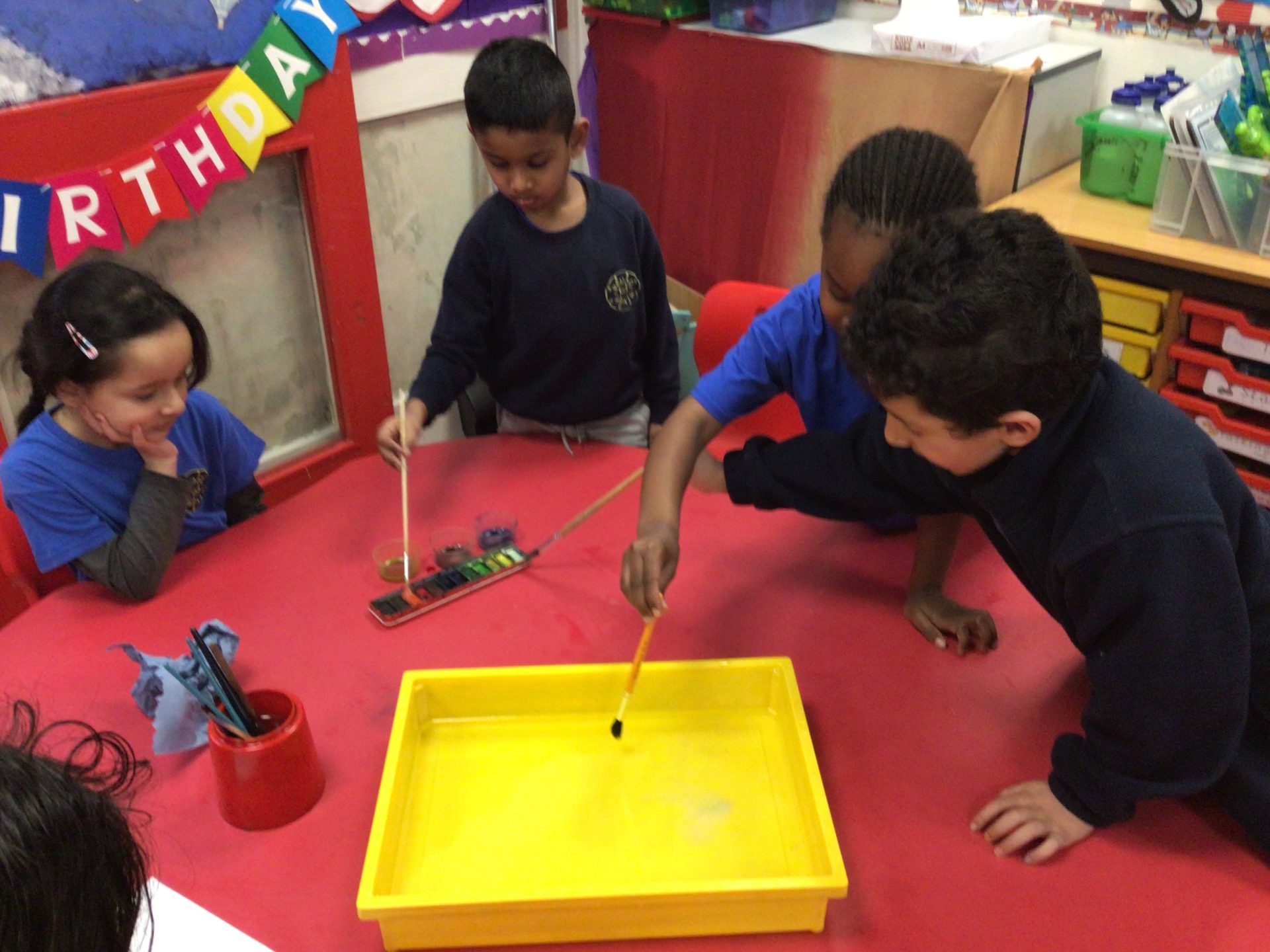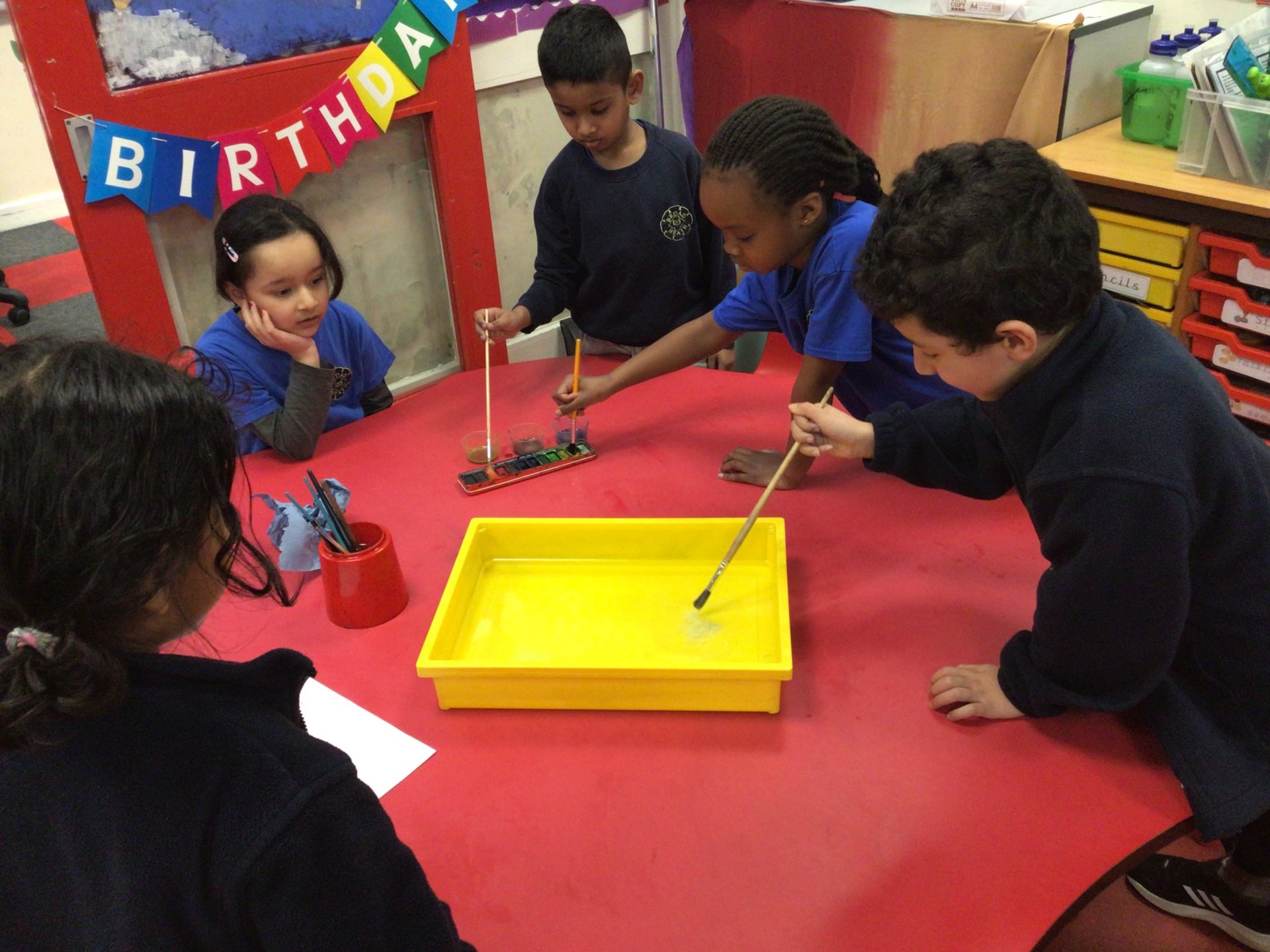 Challenge: If you were to do this experiment again what would you do differently?
Colour Mixing:
We experimented with the primary colours red, yellow and blue to find out what colours they made when they were mixed together. Why do the primary colours make a new colour?