Today, in our computing lesson we learnt about what is a SAT nav and how it works.
We also explored triangulation and how it works.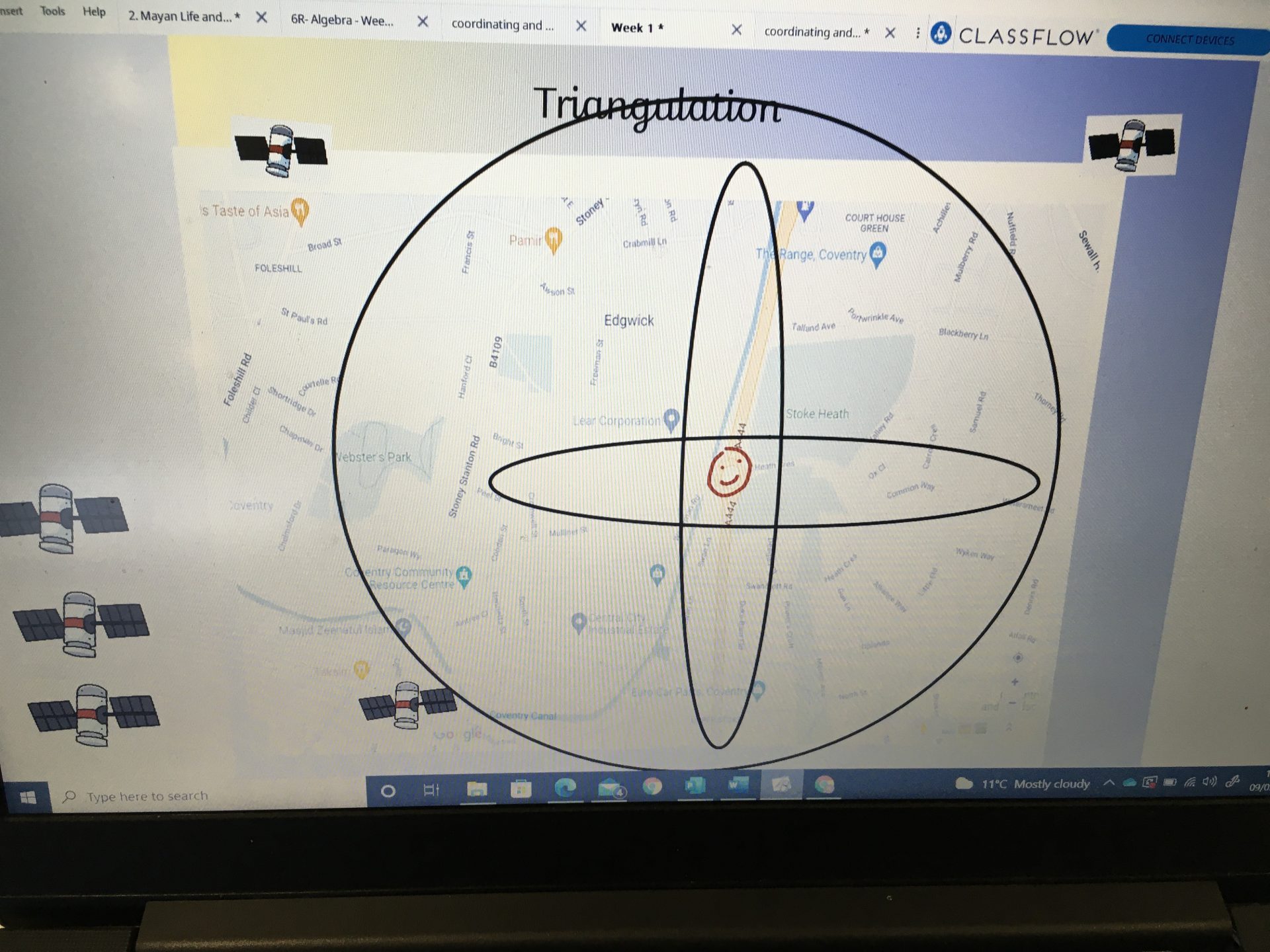 There are 3 satellites using triangulation to pinpoint the position of the individuals device. 
The satellites are only capable of knowing how far away the device is from the satellite so three are needed for an accurate location.
This information is then placed onto a downloaded map and the vehicle icon is simply placed on top of the map. The computer (sat nav) then calculates the destination location and the best route to get there.
We worked in groups we explored school map and using compass we added directions on to our maps. We created navigational instructions for other groups to follow.