Today in Maths we were looking at representing a 4 digit number. We used dienes and PVC before we moved on to problem solving.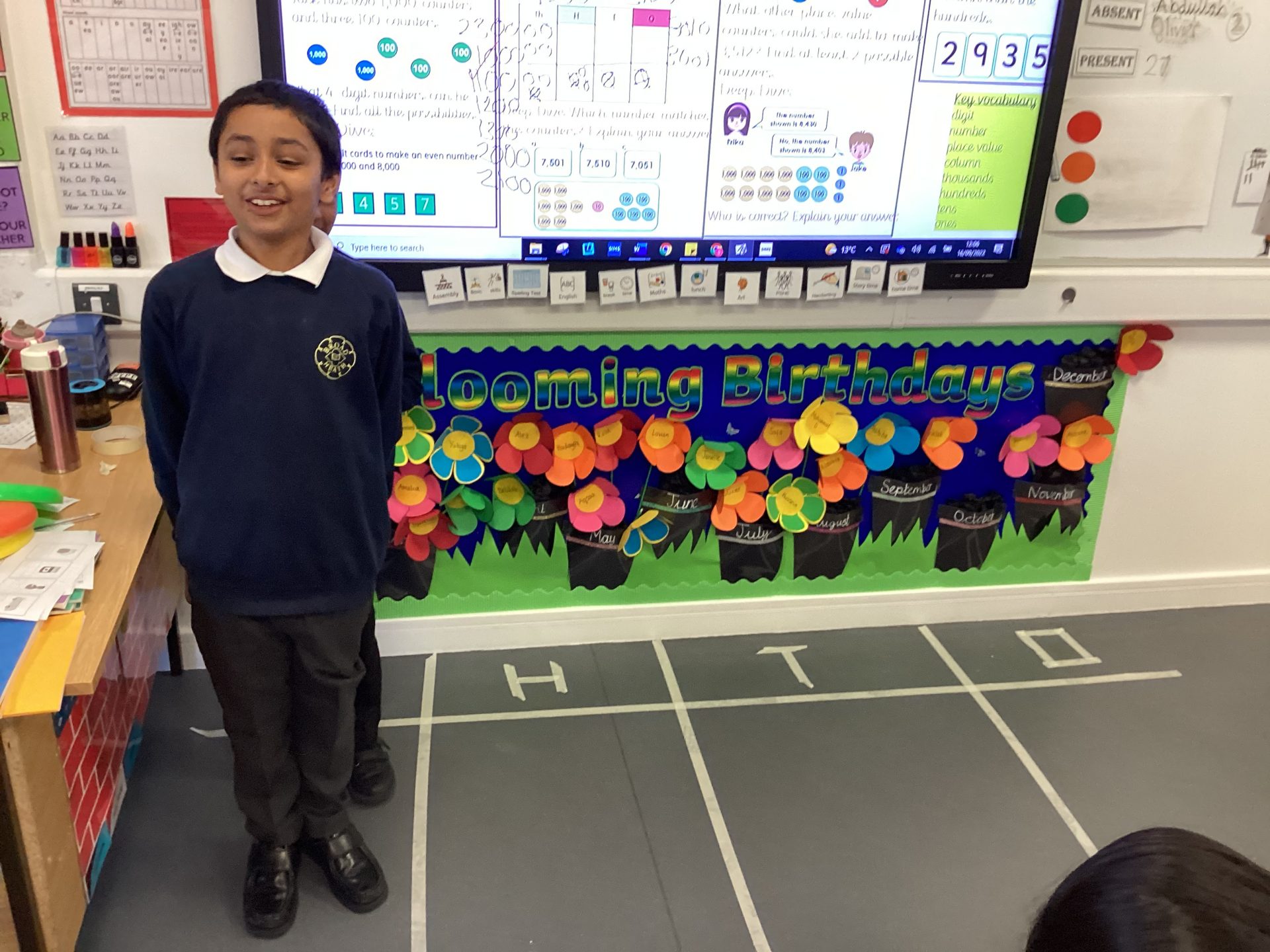 Now answer the following questions.
Bronze
Silver
Aisha has two 1,000 counters and three 100 counters.

What 4-digit numbers can she make? List all the possibilities.
Gold
Which number matches the counters? Explain how you know using the sentence starter below.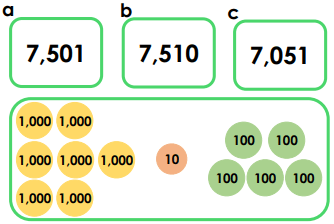 __________ is represented by the PVC counters. I know this because____
GD
Create four 4-digit numbers using the cards below. Two of them should have a greater value in the ones column than the hundreds.