Today we have been researching all about how our muscles grow. We have learnt the different names of our muscles and how exercises affect them.
We have used our independent research skills to find out the composition of muscles, what happens to them when they are damaged, and so much more!
We then used our Broad Heath Values – creativity, knowledge and imagination – to create a way of presenting our new found knowledge!
Some of us created posters…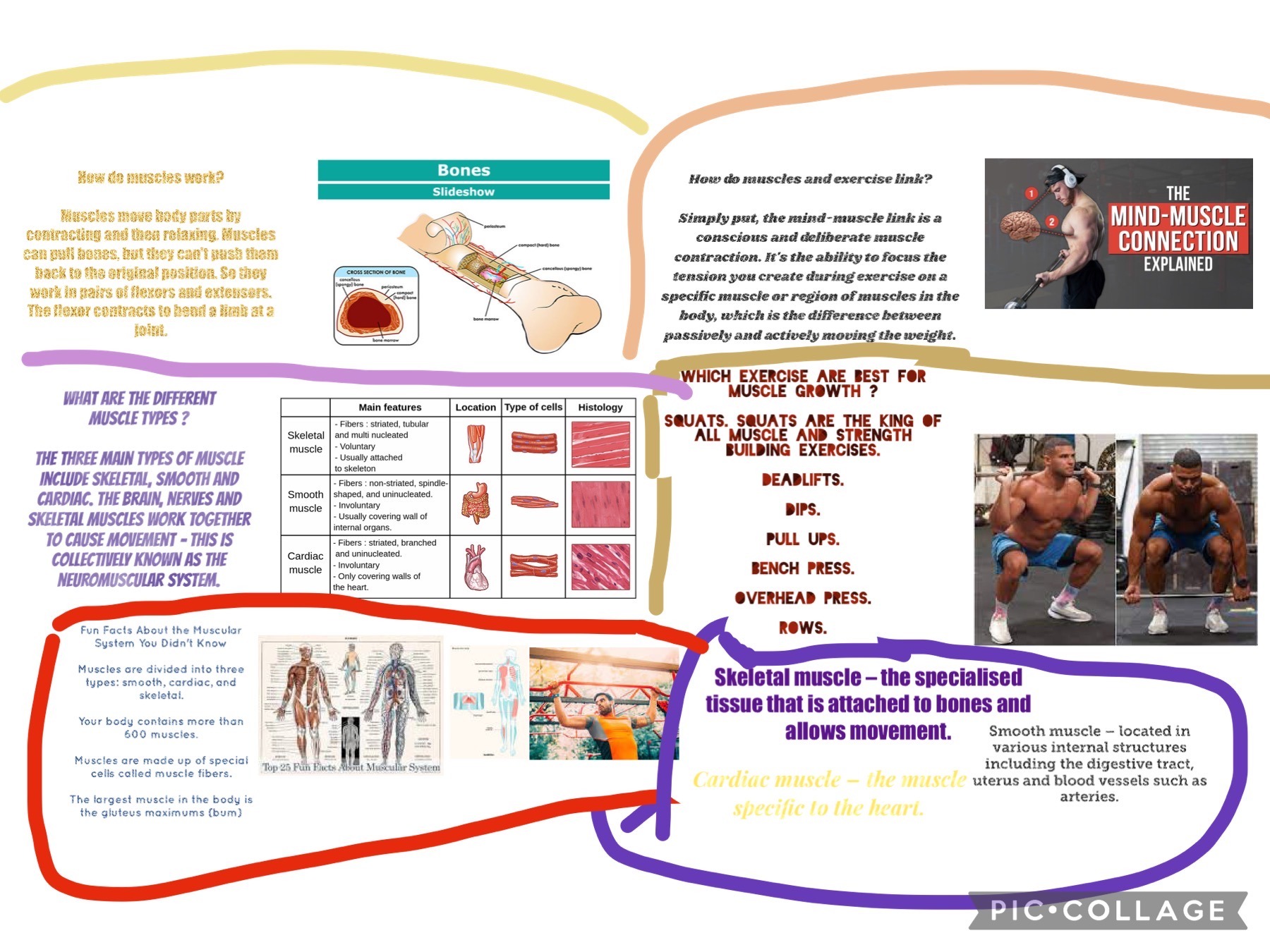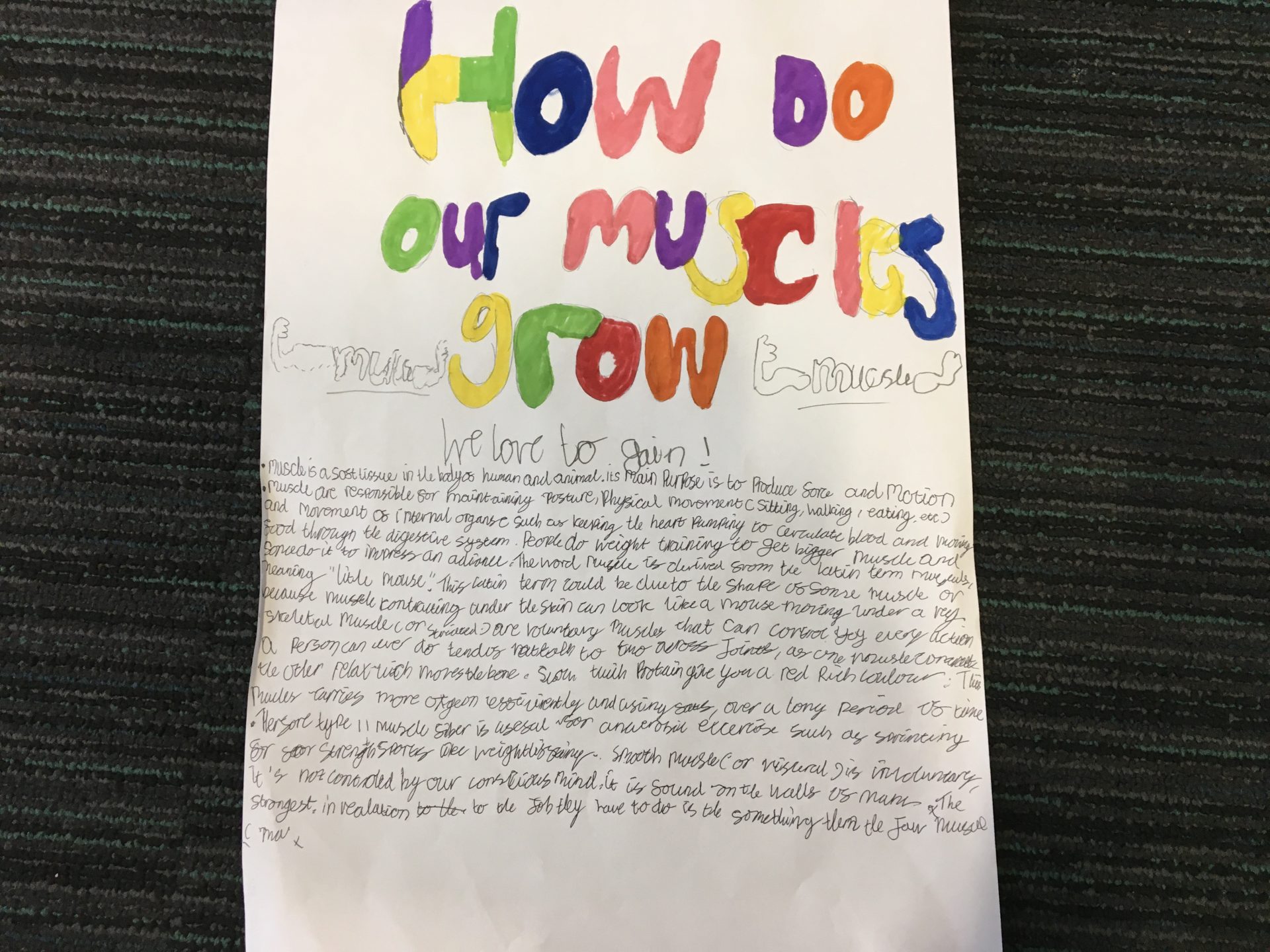 Some of us used our drama skills to create videos…
Some of us even used our understanding of composition and digital art to create an outcome on the ipads…
Can you tell me one fun fact that you have learnt about our muscles? My favourite is: It takes 17 muscles in the face for us to smile and 43 muscles to frown!