Today in science we have been answering the big question: Are all chemical actions reversible?
We sorted through a number of different pictures each of which showed a different reaction and decided whether it was reversible or irreversible.
We learnt the three elements that are needed to create a fire.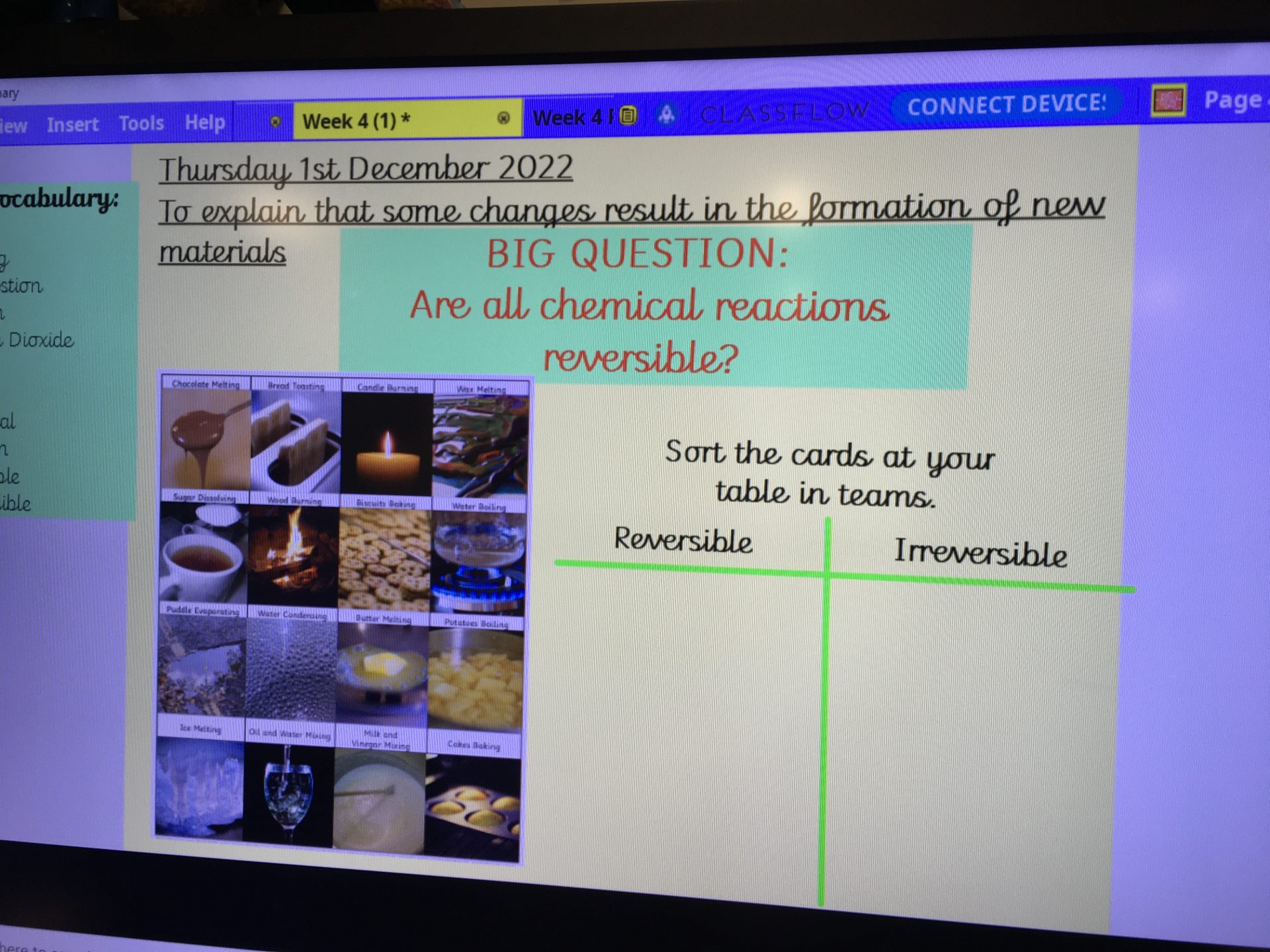 We carried out an experiment to find out if mass is changed when making fire.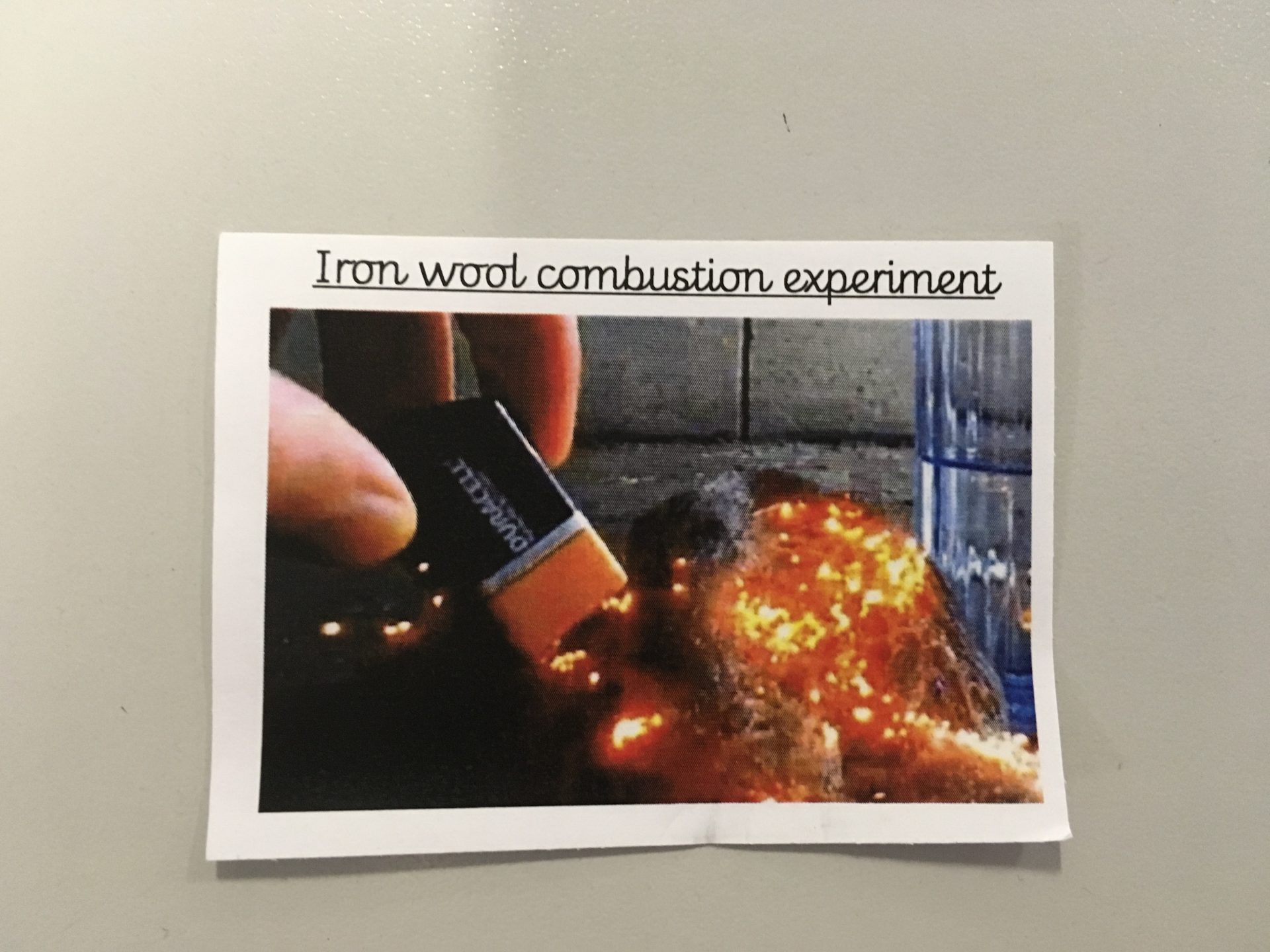 What are the three elements needed for a fire?
Did the mass of iron wool change? What were the results?
Name 3 things that are reversible?
Can you name some signs of chemical reactions?
What is the new substance formed when fire occurred?